<!3 column layout >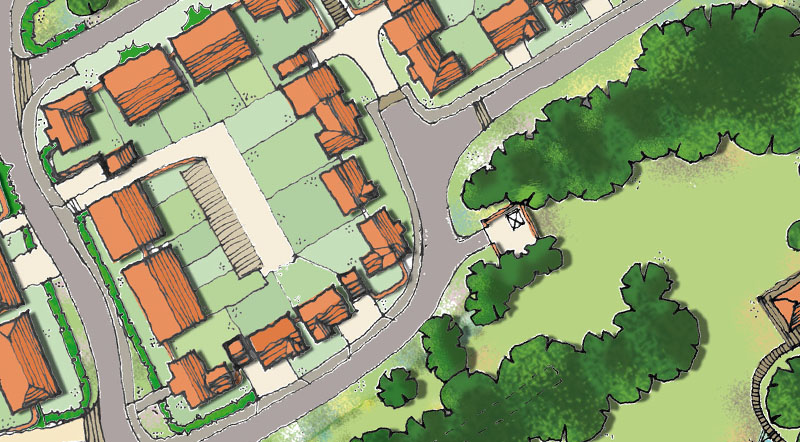 Urban Imprint offers a comprehensive range of urban design services tailored to individual needs. We work closely with architects, landscape architects, highway engineers and ecologists to evolve solutions which are robust and deliverable.
Whether you are looking to develop design guidance, a development strategy for a key site, or to maximise the opportunities from a brownfield site, we have the skills to help you. Our urban design approach responds to the unique characteristics of a given site. Consequently, we add social, environmental and economic value to every design project.
Our key urban design services include preparing or undertaking:
Master-planning
Site-specific design appraisals and audits
Residential site design
Employment and mixed use development schemes
Urban design frameworks and parameters plans
Townscape and Landscape design guidance and coding
Public realm and streetscape design
Heritage-led design support
Conservation area appraisals and management plans
Communityand culturally-led design strategies
To discuss your project, call us today.
01625 26 52 32
Services
rty
Consultation & Engagement