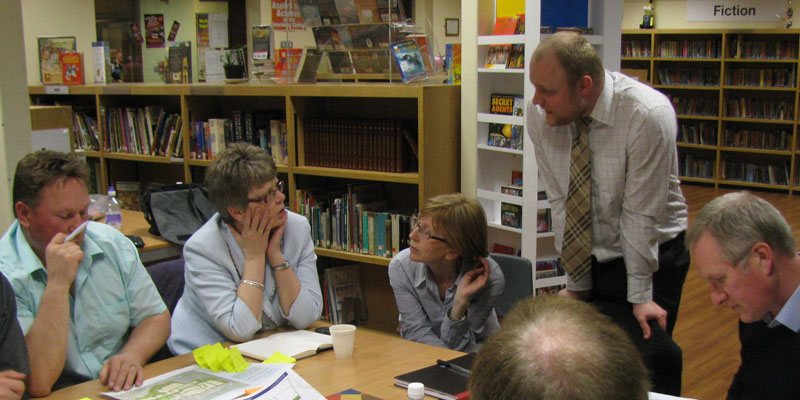 The Urban Imprint team have a strong track record of delivering a wide variety of town planning and urban design training sessions for all ages and abilities. If you're looking for an introduction to a specific topic or a day-long course, we can develop a session for you. Our team all regularly contribute to the town planning and urban design courses at the University of Manchester and the landscape architecture course at the Manchester Metropolitan University. We have contributed to a wide range of training events for planning professionals throughout the UK and Europe.
We have worked with local developers and landowners engaging with the plan making process, and with parish councils to help them achieve the most from their Neighbourhood Plan.
Listed below are some of our most popular topics and themes:
An introduction to town planning
An introduction to urban design
An introduction to neighbourhood planning
How to engage local people with planning policy
How to comment on a planning application
How to engage with the local planning and policies
Delivering contextually responsive design
Delivering effective planning and design reports
Developing your urban design skills
Developing your site assessment skills
"A totally professional service given in a friendly manner. We have gained enormously from their expert guidance and support"
Linda Abbey, Chair Keyworth Neighbourhood Plan Steering Group
To discuss your project, call us today.
01625 26 52 32
Services
rty
Consultation & Engagement